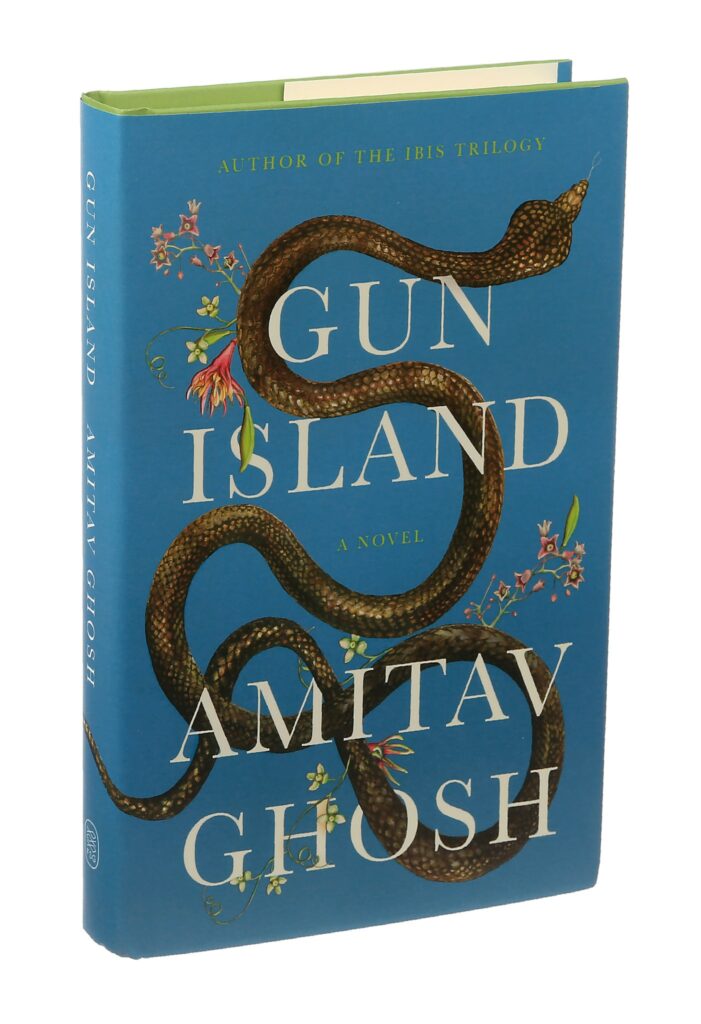 From the NY Times: "Amitav Ghosh, whose book "Gun Island" is set in an ecologically unstable world, wants literature to explore the environment as much as it does other crises. […] The novel, leaps from the United States, to the Sundarbans mangrove forest between India and Bangladesh, to Italy, places where rising temperatures and water levels have uprooted human and animal lives and upended political systems.
It centers on Dinanth Datta, a rare book dealer also known as Deen, who reluctantly sets off on an Indiana Jones-esque trip to a temple in the Sundarbans, seeking clues to an ancient Bengali legend. That visit thrusts him into an adventure that connects him with Bangladeshi migrants in Libya, dolphins in the Mediterranean and venomous water snakes in California, while touching on migration, xenophobia and technology.
In his 2016 nonfiction book of essays, "The Great Derangement," Ghosh wrote about his ancestors, "ecological refugees long before the term was invented" who lived on the shores of the Padma River in what is now Bangladesh. "One day in the mid-1850s the great river suddenly changed course, drowning the village," he writes. "It was this catastrophe that had unmoored our forebears. […]
Ghosh came up with the idea for "Gun Island" in the early 2000s when he was researching another novel, "The Hungry Tide," that explores the rivers of the Sundarbans, whose ecosystem supports the endangered Bengal tiger and thousands of other species.